China donates supplies to reach Greece
On the morning of March 21, an Air China flight, full of the goodwill of the Chinese government and people towards Greece, touched down slowly at Athens international airport in the warm spring sun.The flight brought supplies urgently needed in Greece to combat COVID 19, including medical respirators, surgical masks, protective clothing, goggles, gloves and shoe covers.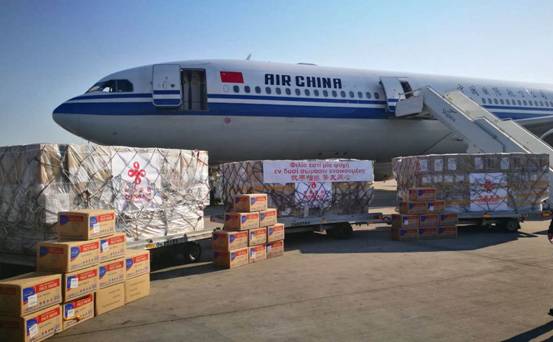 Air China arrives aid for Greece at Athens international airport (file photo)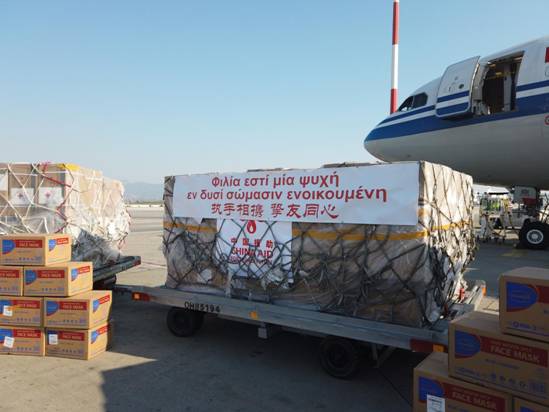 Ambassador Zhang Qiyue said at the handover ceremony that Greece and China are good friends and comprehensive strategic partners.At present, the anti-epidemic situation in Greece is relatively severe, and the country has entered a critical period of comprehensive prevention and control. At this time, Greece has asked for assistance, and China will do all it can to tide over the difficulties.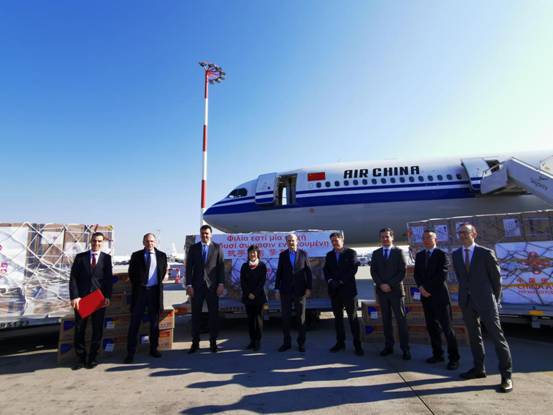 At the height of China's struggle against the epidemic, then-Greek President pavlopoulos and prime minister Mitsotakis and other Greek leaders and people from all walks of life expressed their sincere condolences and firm support to China.Greek non-governmental organizations enthusiastically donated medical protection materials to China.As the prevention and control situation in Greece has become increasingly severe, Chinese enterprises and overseas Chinese in Greece have been doing their best to help each other and share the same destiny.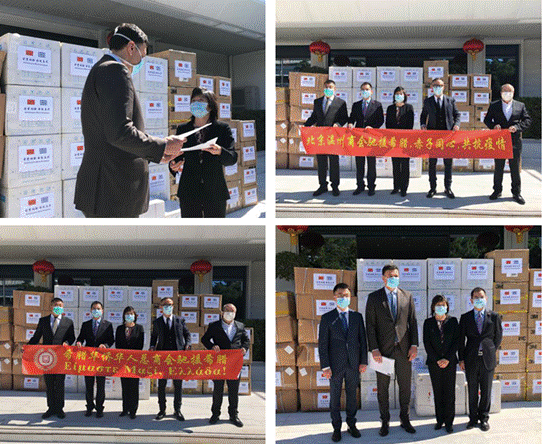 Chinese-funded enterprises and overseas Chinese donate epidemic prevention materials to the Greek government (file photo)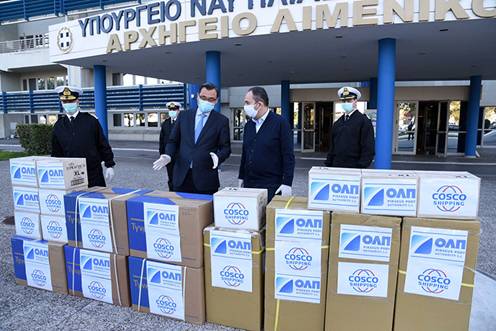 Cosco shipping Piraeus port co., LTD. Supplies to Greece shipping and island policy department (file photo)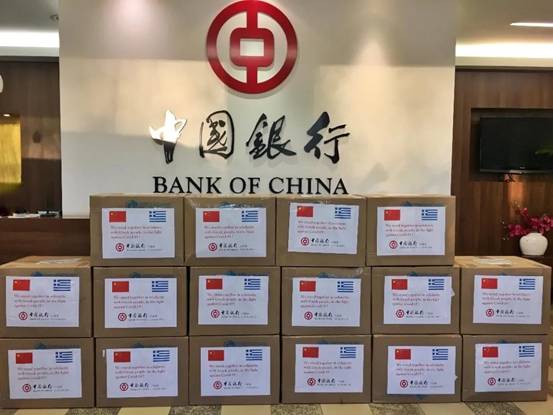 Medical supplies donated to Greece by bank of China (Luxembourg)(file photo)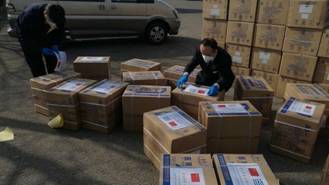 The staff of the state grid corporation of China was busy and orderly preparing for the donation of materials (file photo)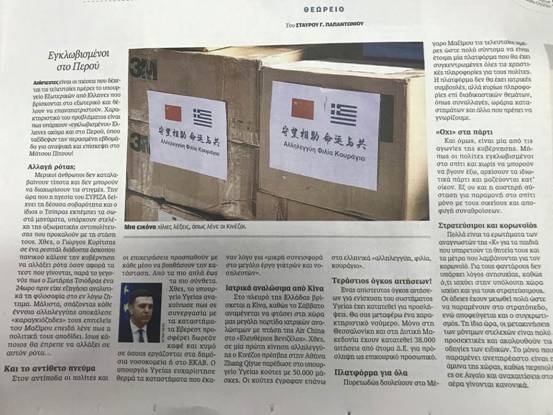 Greek mainstream media reported that Chinese enterprises and overseas Chinese donated epidemic relief materials to Greece, with the caption "a photo is worth a thousand words" under the photo (file photo)
On the day of the arrival of the donated materials from China, Chinese ambassador to Greece Zhang Qiyue delivered the list of government assistance to Greek Health minister Vasilis Kikilias. Greek State minister Giorgos Gerapetritis, Environment and Energy minister Kostis Chatzidakis and Deputy foreign minister Miltiadis Varvitsiotis attended the handover ceremony.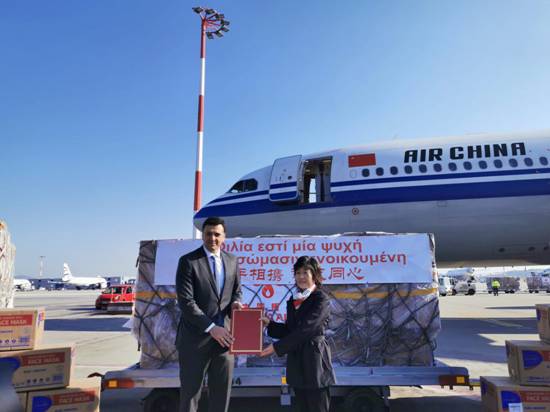 China's donation to Greece was the big news of the day.Greek leaders and dignitaries have expressed their thanks on social media platforms for extending a helping hand to China at such a critical moment. Major media immediately covered the scene intensively. Shortly after the plane landed, Greek prime minister posted a live video on social media under the headline "China airlines flight arrives at Athens international airport, bringing medical supplies donated by China to Greek hospitals".
[ Editor: WPY ]