The Publicity Department of the Communist Party of China (CPC) Central Committee released a key publication titled "The CPC: Its Mission and Contributions", Aug. 26, 2021.
The document stressed that over the past hundred years, all the struggles, sacrifices and efforts made by the CPC and by the Chinese people under its leadership have been directed to one goal -- the rejuvenation of the Chinese nation.
The document develops into five chapters, including "Serving the People Wholeheartedly", "Realizing the Ideals of the Party", "Robust Leadership and Strong Governance", "Maintaining Vigor and Vitality" and "Contributing to World Peace and Development".
In its fifth chapter, the document stated: "The CPC is a political party that seeks happiness for the people and progress for humanity. No matter how the global situation might have changed, the CPC has always pursued the shared human values of peace, development, fairness, justice, democracy and freedom. It has championed internationalism, stood on the right side of history and the progressive side of humanity, and contributed to world peace and development".
The fifth chapter covers four central points, including "Safeguarding World Peace", "Pursuing Common Development", "Following the Path of Peaceful Development", and "Building a Global Community of Shared Future".
Here are the highlights from this chapter.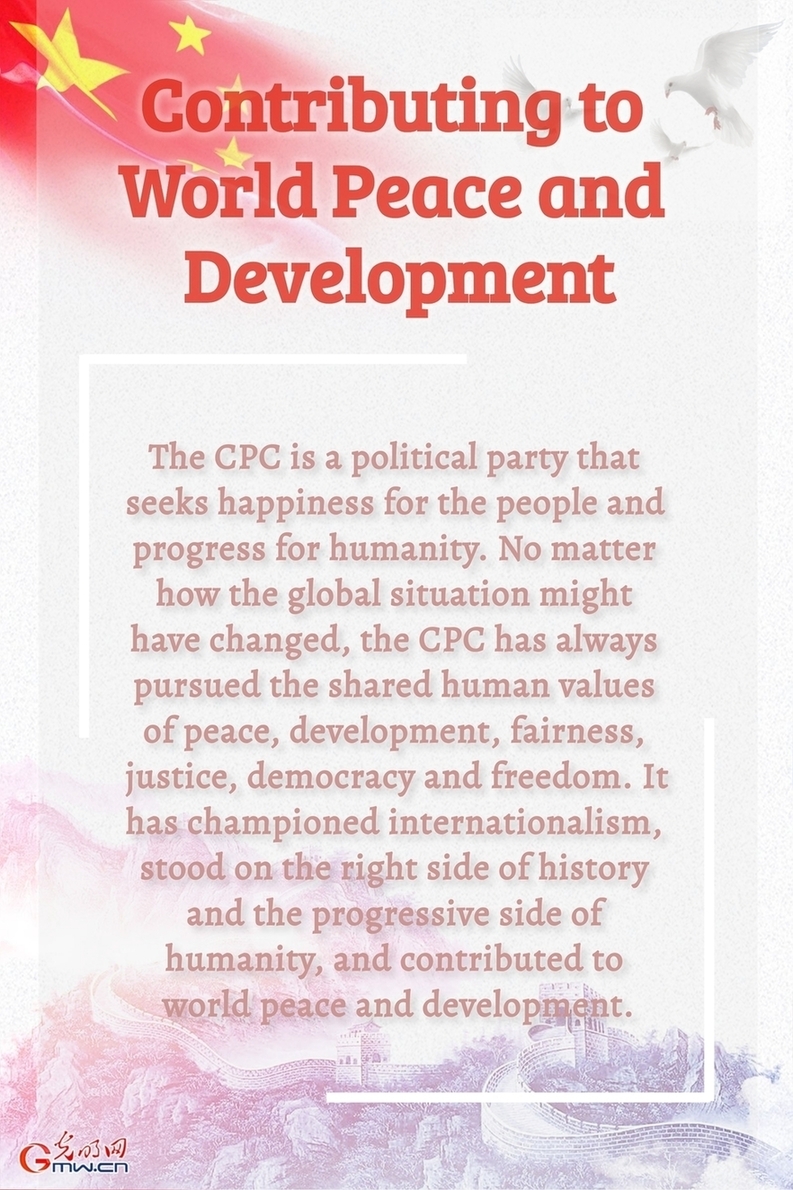 Editor: JYZ