The Publicity Department of the Communist Party of China (CPC) Central Committee releases a document titled "The CPC: Its Mission and Contributions" at a press conference in Beijing, capital of China, Aug. 26, 2021.
It reviews the struggles, sacrifices and efforts made by the CPC and by the Chinese people under its leadership over the past hundred years in the only direction to one goal – the rejuvenation of the Chinese nation.
The document develops into five chapters, including "Serving the People Wholeheartedly", "Realizing the Ideals of the Party", "Robust Leadership and Strong Governance", "Maintaining Vigor and Vitality" and "Contributing to World Peace and Development".
In its second chapter,the document pointed out that a distinctive attribute of the CPC is struggle, which it has never given up since the Party was founded a hundred years ago. "These hundred years have seen the Party fight on, guided by Marxism, and buttressed by firm convictions, an enterprising spirit, and unyielding determination," it stated.
The ideals of the Party are illustrated in four aspects in this chapter: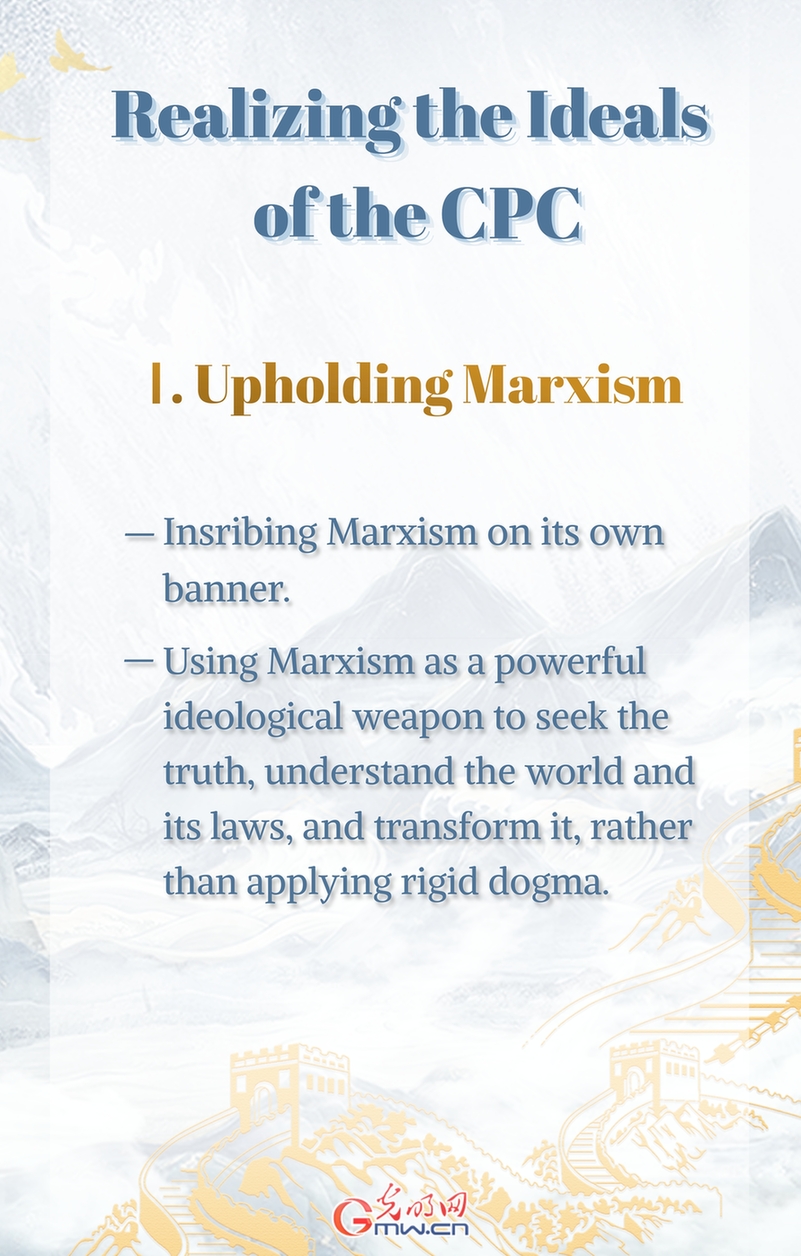 1. Upholding Marxism
- Inscribing Marxism on its own banner. Marxism reveals the universal laws of the natural world, human society, and the human mind, pointing the direction for humanity and human civilization to progress. The communist and socialist ideals expounded in Marxism tally with Chinese cultural values such as a people-centered orientation, harmony, and unity in diversity.
- Using Marxism as a powerful ideological weapon to seek the truth, understand the world and its laws, and transform it, rather than applying rigid dogma. Respecting reality and combining with the people are the characteristics and strengths of the CPC.
Editor: GSY